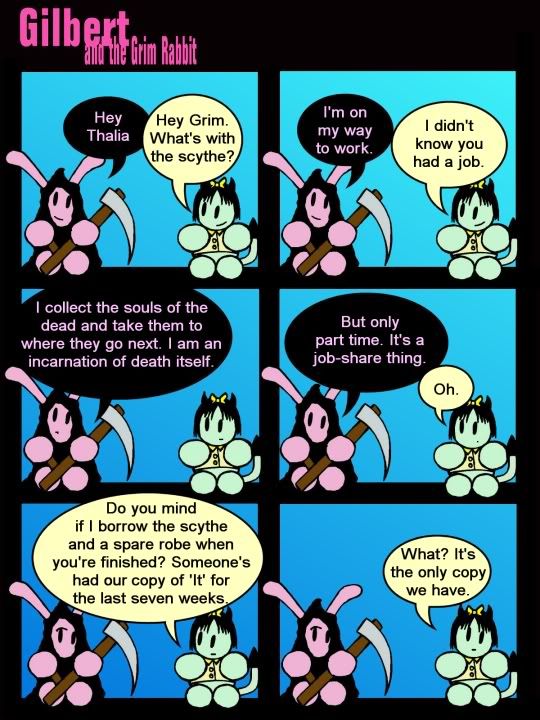 It's the early hours of the morning again.
I really should go to bed at some decent sort of time, but as I'm up and the computer's running I might as well do the next update.
The only character to be featured in every strip this week is Thalia. I guess that makes this Thalia Week or something. The main reason I guess is that she's the newest. Gilbert's been around in some form or another since 1999 or 2000. Grim and William are a little younger being only about three years old, having been thought up for an earlier incarnation of Gilbert and the Grim Rabbit, which I probably showed to half a dozen people. Tuesday's strip is actually going to be one of the old strips so you can see just what they like.
All going to plan (and I'm not sure if anything ever does) the next three strips will actually live up to thier name and will be all about Gilbert and Grim, with Thalia making a reappearance next Friday.
I can't think of anything else relevant to say so I won't say anymore.
:~P
(I really should plan what I'm going to say in these entries.)